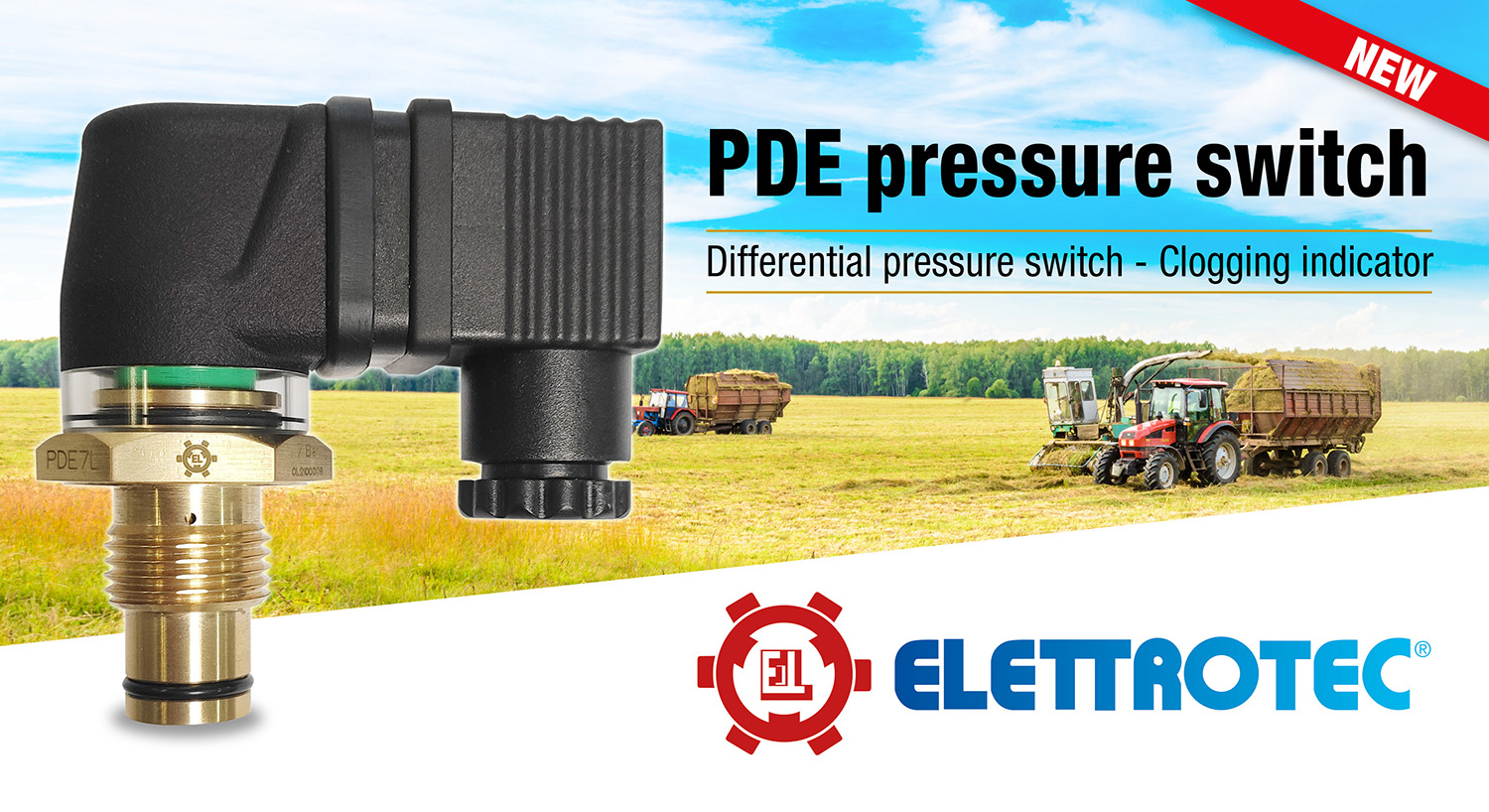 The new PDE have been designed with the aim of providing excellent performance even in harsh industrial environments.
They are used as clogging indicators for pressure filters in plumbing, but they can also be applied where it is necessary to keep the pressure difference between two branches within certain limits.
The IP67 degree protection protects electrical contacts even at temporary dives, while grounding, in accordance with EU ISO 2014/35, make the products safe in civil and industrial applications.
In addition to the standard execution, the golden electrical contacts used with low currents or the reinforced ones for high currents are available.
The direction of the fluid, the thread, the cartridge size and the switching pressure are completely at the customer's choice.