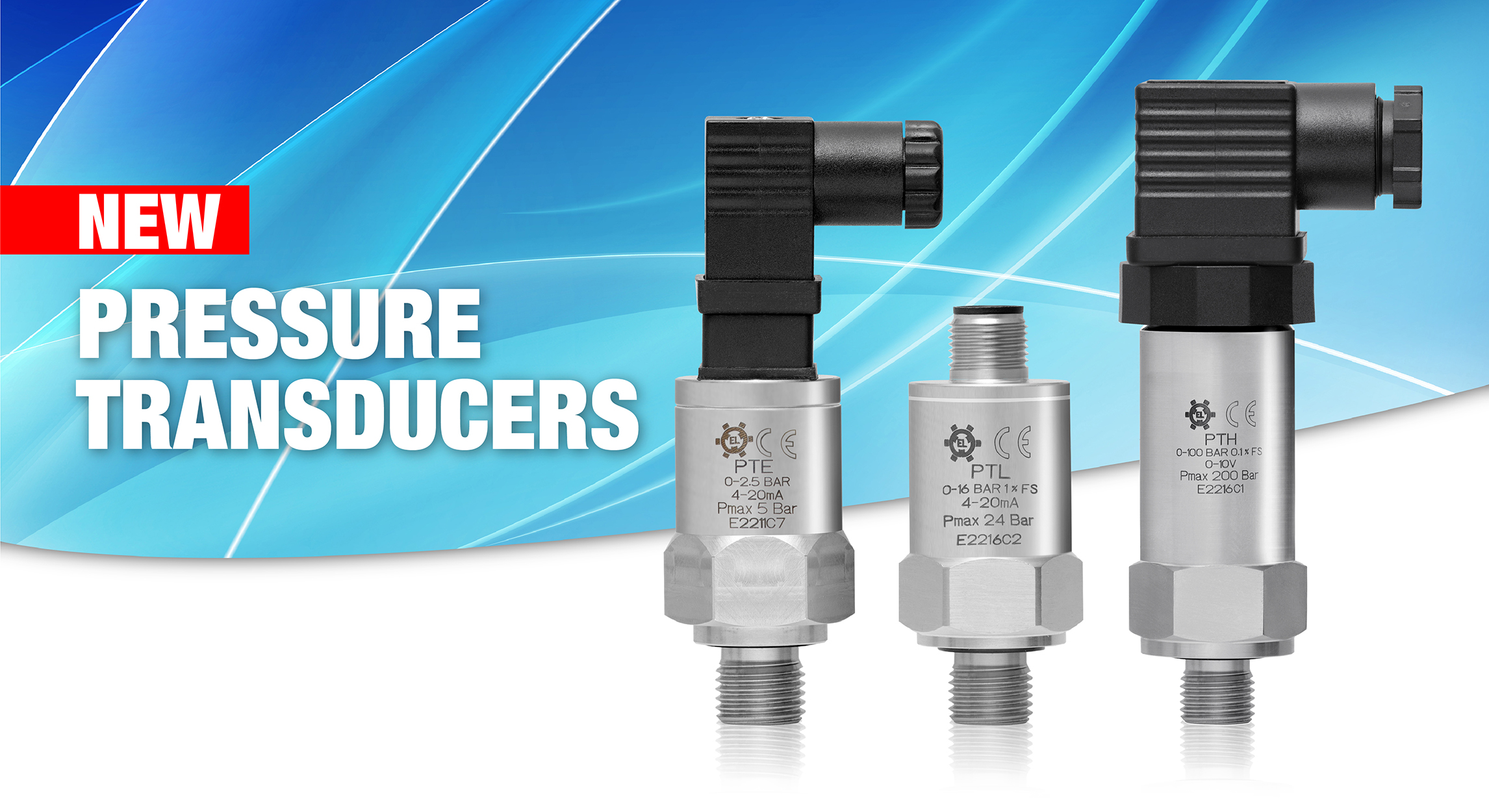 The new PTE – PTL – PTH pressure transducers have been designed for screw mounting for a wide range of industrial applications, with a pressure range from 1 to 1000 bar and temperatures from -40°C to +135°C.
The new transducers with electrical connections such as M12, Mini-DIN 43650 and DIN, are suitable for measuring different fluids, such as oil, water, air and water-glycol.
Through PLC or digital player, the output pression is constantly controlled thanks to the 4 / 20 mA or 0 / 10V analog output signal.
Made of AISI 316 stainless steel, they are used in many sectors such as agricultural machinery, food & pharma, machine tools, oil & gas, pneumatics and lift.
Download technical datasheet (PTE – PTL – PTH), or ask our experts.